AMP Cortex™ is a high-speed, intelligent robotics system designed to meet the demanding needs of today's material recovery facilities and recycling operations.

Higher Revenue
Improved purity and recovery rates increase topline revenue from commodity sales
Lower Costs
Reliable uptime and productivity ensure you are fully "staffed"- eliminating recruitment, training, and turnover costs
Better Safety
Elimination of manually handling dangerous materials protects employees, cuts cost, and reduces liability
Greater Efficiency
Much higher and more consistent pick rates prevents losses typical of manual processes and other technology
Improved Monitoring
Expanded monitoring of material streams with enhanced data capture gives you valuable insights to improve operations
Fast Implementation
Modular design easily drops-into existing facilities without costly retrofits or downtime to get started quickly
Electronic Waste
Accurate to the smallest sizes, AMP Cortex can simultaneously process various metals, batteries, capacitors, fused material, PCBs, plastics, and wire.
Construction & Demolition
AMP Cortex has the strength and speed to handle various metals, mixed wood, asphalt, bricks, concrete, and mixed plastics.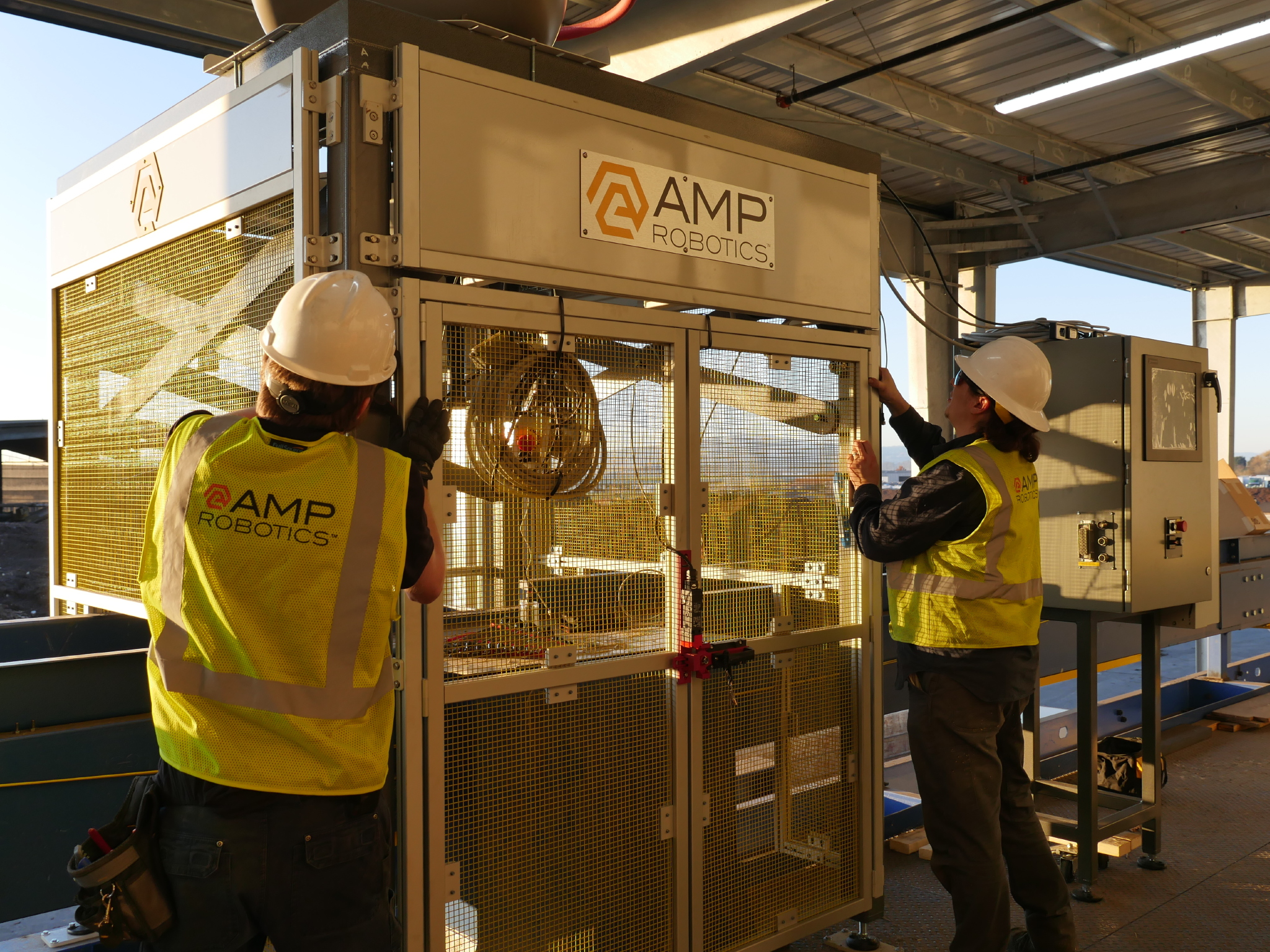 Want to make a difference and help advance sustainability using AI + robotics? Check out our latest openings.